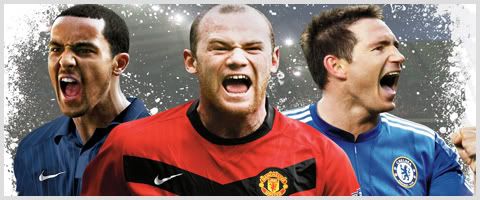 Il calcio targato Electronic Arts è sugli scaffali da meno di una settimana eppure è già da Guinness.
FIFA 10 è infatti il gioco sportivo che nella storia ha venduto più velocemente, arrivando già a quota 1,7 milioni di copie vendute in Europa (negli States il titolo sarà disponibile solo dal prossimo 20 Ottobre).
"Eravamo certi che FIFA 10 sarebbe stato un vero successo, questa settimana i nostri calorosi fans lo hanno confermato grazie a questi record di vendita mai visti prima, questo sì che è stato un bel calcio d'inizio". Queste le parole sincere di Peter Moore, Presidente di EA Sports.
Se non dovessero bastare i dati di vendita per parlare bene dell'ultima fatica Electronic Arts, ci pensa la critica a rassicurare ulteriormente gli amanti dello sport più bello del mondo, FIFA 10 detiene infatti anche il record di gioco sportivo con il più alto indice di gradimento di sempre, con una votazione media da parte degli addetti del settore di 92 punti percentuale. 
Il comunicato stampa in lingua inglese disponibile dopo il break.
---
Guildford, UK, October 7, 2009 - Electronic Arts Inc. (NASDAQ: ERTS) today announced the record-breaking launch of EA SPORTS™ FIFA 10. With 1.7 million copies sold through at European retail in the first week, the game is the fastest selling sports game ever and EA's biggest European launch in history.

"We were confident that FIFA 10 would be a hit, and this week fans across Europe have shown just how much they love this game," said Peter Moore, President of EA SPORTS. "We are incredibly proud of FIFA 10 and this kick-off for great, authentic football competition."

FIFA 10 has launched to widespread critical acclaim. It is presently the highest rated sports videogame ever* on PLAYSTATION®3 and Xbox 360® with review scores of 92 and 91, respectively.

The game received perfect review scores from Eurogamer Italy and Total Video Games. Official Xbox Magazine Italy calls FIFA 10 "the best football game ever" while Official UK PlayStation Magazine hails it "the best football game on PS3", and ConsolPlus Germany says it's "the best football game the world has ever seen".

Fans across Europe have been drawn to experience FIFA 10's deep online feature set in record numbers. Since launch, more than 10 million gaming sessions have been played online, with over 155,000 gamers playing online simultaneously during peak playing hours.

FIFA 10 will be in stores throughout North America on October 20, 2009.

Other EA SPORTS titles that have received 80+ scores** from critics this year include EA SPORTS™ Active, NHL®10, Fight Night Round 4, Madden NFL 10, Tiger Woods PGA TOUR® 10 and NCAA® Football 10.