Scritto da Riccardo Bindella
Lunedì 14 Dicembre 2009 16:08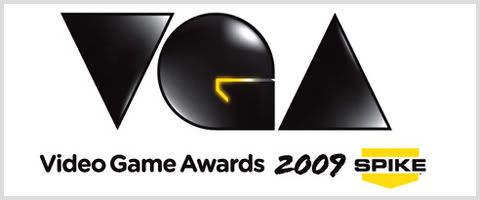 Presstart è felice di mostrarvi la lista completa di tutti gli awards con i relativi vincitori dei recenti Spike Video Game Awards 2009.
Molti i riconoscimenti assegnati ai migliori giochi del 2009: stupisce solo l'assenza di Batman Arkham Asylum nella lista, riconosciuto solo indirettamente con l'awards "Best Studio of the Year" assegnato agli sviluppatori Rocksteady Studios.
La lista completa è disponibile subito dopo il break.
---
• Game of the Year: Uncharted 2: Among Thieves
• Studio of the Year: Rocksteady Studios
• Best Independent Game: Flower
• Best Xbox 360 Game: Left 4 Dead 2
• Best PS3 Game: Uncharted 2: Among Thieves
• Best Wii Game: New Super Mario Bros. Wii
• Best PC Game: Dragon Age: Origins
• Best Handheld Game: Grand Theft Auto: Chinatown Wars
• Best Shooter: Call of Duty: Modern Warfare 2
• Best Fighting Game: Street Fighter IV
• Best Action Adventure Game: Assassin's Creed II
• Best RPG: Dragon Age: Origins
• Best Multiplayer Game: Call of Duty: Modern Warfare 2
• Best Individual Sports Game: UFC 2009 Undisputed
• Best Team Sports Game: NHL 10
• Best Driving Game: Forza Motorsport 3
• Best Music Game: The Beatles: Rock Band
• Best Soundtrack: DJ Hero
• Best Original Score: Halo 3: ODST
• Best Graphics: Uncharted 2: Among Thieves
• Best Game Based On A Movie/TV Show: South Park Let's Go Tower Defense Play!
• Best Performance By A Human Female: Megan Fox (Transformers: Revenge of the Fallen)
• Best Performance By A Human Male: Hugh Jackman (X-Men Origins: Wolverine)
• Best Cast: X-Men Origins: Wolverine
• Best Voice: Jack Black (Brütal Legend)
• Best Downloadable Game: Shadow Complex
• Best DLC: Grand Theft Auto IV: The Ballad of Gay Tony
• Most Anticipated Game of 2010: God of War III