Scritto da Michele Pattone
Mercoledì 03 Febbraio 2010 18:21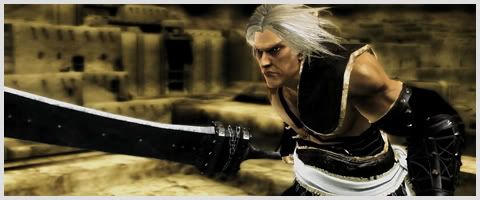 Square Enix ha annunciato la data di uscita di NIER per il mercato europeo: l'action RPG game sarà disponibile simultaneamente sia su Xbox 360 che su PlayStation 3 a partire dal prossimo 23 Aprile.
Qualora ve lo foste perso, vi invitiamo a dare un'occhiata al titolo tramite la visione del primo filmato in game.
---
Wednesday 3rd February/...Square Enix Ltd., the publisher of Square Enix® interactive entertainment products in Europe and other PAL territories, today announces NIERTM will be available as a simultaneous global release on 23rd April 2010, for both the PlayStation®3 computer entertainment system and the Xbox 360® video game and entertainment system from Microsoft.

NIER, the newest title from Square Enix, delivers unique and memorable characters, intense action-packed battles, explosive magic and storytelling like only Square Enix can.

Nothing is as it seems in this latest action RPG game, set in a crumbling world plagued by disease and dark, unrecognisable creatures. Players assume the role of the unyielding protagonist, Nier, resolute in his quest to discover a cure for his daughter, infected with the Black Scrawl disease. With powerful allies and a mysterious book by his side, Nier encounters things that will confound even the most mighty warrior.

Armed with a powerful set of magical abilities as well as mighty swords and armour, Nier will do battle alongside a set of formidable allies against waves of dark enemies and giant bosses to discover the truth about the disease, his daughter…and himself.

Larry Sparks, Vice President Brands PAL Region of Square Enix Ltd. comments, "NIER fuses fast-paced action with a mature and mysterious narrative. The game sees a new direction for Square Enix and one that will appeal to action, adventure and RPG fans. We look forward to its release across PAL territories."

For more information about NIER please visit the official website at www.niergame.com and Facebook page www.facebook.com/PlayNier

NIER Features

•    The new action RPG from Square Enix: NIER, the newest franchise from RPG masters Square Enix, delivers unique and memorable characters, intense action-packed battles, explosive magic and storytelling..

•    Unbelievable Story Twists and Reveals: Immerse in an amazingly intricate storyline set in a world plagued by human anguish, buried secrets and a ravaging disease. With plot twists hiding around every corner, NIER's story needs to be seen to be believed.

•    RPG-Style Gameplay Injected With Action-Packed Combat: Battle ferocious and mysterious enemies by combining proven RPG-style gameplay, such as magic, character development and faithful allies, with action-focused explosive swordplay and combat.

•    Powerful Magical Abilities: When his sword isn't enough, Nier can call on a remarkable array of stylish and powerful spells to augment his combat moves and overcome adversaries. As players progress, upgraded spells will help defeat ever-more-deadly enemies.

•    Brutal Combat Moves: Face off against evil creatures and unleash brutal combat moves along with devastating combo attacks. Unlock an arsenal of devastating weapons, each with its own design and attack style.

•    Formidable Allies: Travel with a dynamic party of allies and do battle against monstrous giants as a powerful and united party.

•    An Imaginative and Stunning World: Travel across an unforgettable world filled with varied landscapes featuring the hauntingly familiar remains of modern society.